Derek Hough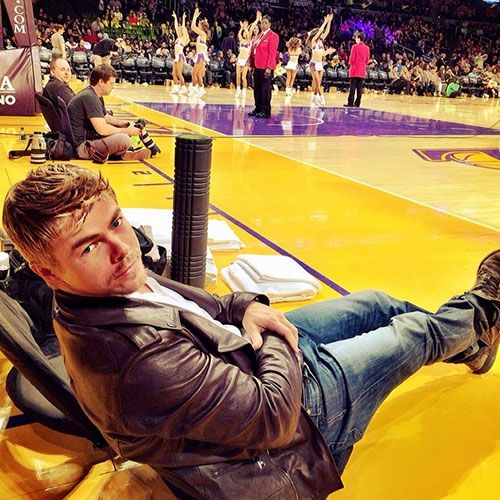 Derek Hough, an Emmy Award winning choreographer and the winningest champion in franchise history of the hit ABC show Dancing with the Stars, started dancing in his hometown of Salt Lake City, UT, at age 11. Just one year later, he moved to London to live and train with the top dance coaches in the world and attend performing arts school where he studied theatre, music and dance. During his time in London, Hough performed in London's West End where he starred as the male lead in the stage version of Footloose.

With celebrity partners on Dancing with the Stars that have included Brooke Burke, Ricki Lake, Nicole Scherzinger, Jennifer Grey, Kellie Pickler, Amber Riley and Amy Purdy, Hough's innovative and daring choreography has garnered him a total of five Emmy Nominations.

In 2013, he paired with World Champion Ice Dancers Meryl Davis and Charlie White to choreograph their Short Program for the 2014 Winter Olympics. In Sochi, Russia, the duo was awarded the Gold Medal after performing that routine to record setting scores and rave reviews.
Julianne Hough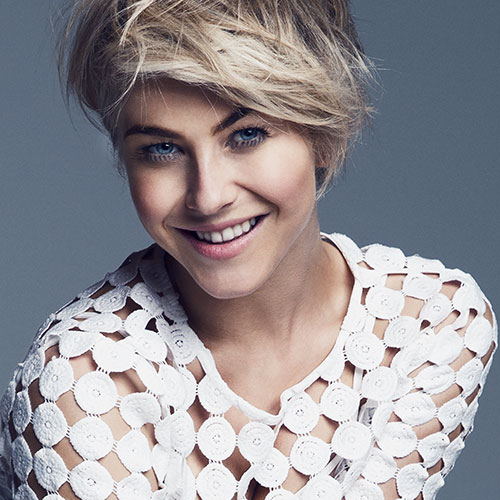 Julianne Hough is known to audiences around the world for her success in film, television and music. She was a two-time professional champion on ABC's top-rated "Dancing with the Stars," before making a seamless transition to award-winning recording artist and her feature film debut in "Burlesque." She starred in the update of "Footloose" and the all-star film adaptation of the musical, "Rock of Ages." Most recently she starred opposite Josh Duhamel in Nicholas Sparks' "Safe Haven," directed by Lasse Hallstrom and in Diablo Cody's directorial debut "Paradise," opposite Russell Brand and Octavia Spencer . Next up, Julianne takes lead in her first thriller, "Curve," due out in August.

Julianne and brother Derek Hough also announced that they'll be joining forces as executive-producers on an original scripted series for Starz entitled, "Blackpool." The siblings are thrilled to be working together again in their debut role as network producers in a series exploring the "darker side of the glamorous world of ballroom dance." The series is set to revolve around the prestigious annual "Blackpool" ballroom competition in England – a stomping ground the Hough siblings, who trained in England, know well.

In addition to her performing career, Julianne is also active in a wide range of philanthropic endeavors, charities and humanitarian efforts. Earlier this year, she helped launch the first annual "Kind Camp" in Los Angeles, in conjunction with the Kind Campaign, which brings awareness and healing to girl-against-girl bullying. Her charitable affiliations also include the Susan G. Komen Foundation, Clothes Off Our Back and St. Jude's Children's Hospital. An avid dog lover, she also supports numerous animal welfare causes.
Stylist: Marco Marco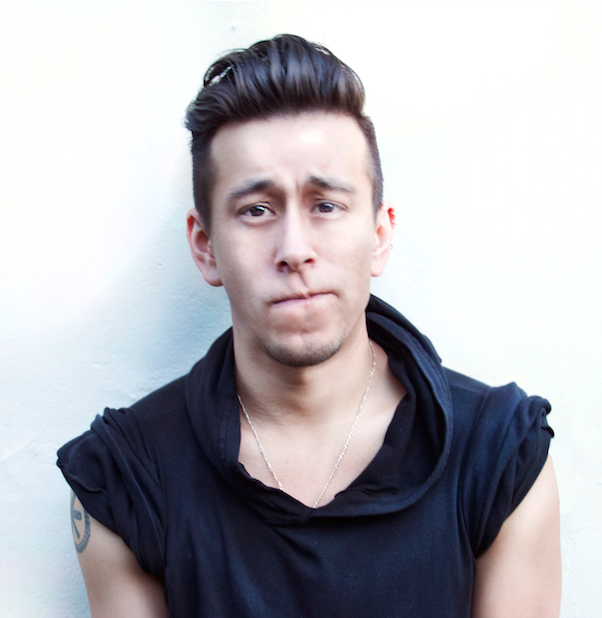 Marco Morante has been designing couture costumes under the name, Marco Marco for Hollywood's elite for over a decade. His inventive eye and playful versatility make him a sought after player of the music industry's hottest teams. His robust client list includes designing custom outfits for Katy Perry, Iggy Azalea, Fergie, Nicki Minaj, Selena Gomez, and Jennifer Lopez to name a few. He joins Julianne and Derek in their exciting new show, straight off the heels of his 4 month stint with Britney Spears, designing her Vegas Residency, Piece of Me.
Choreography: Nappytabs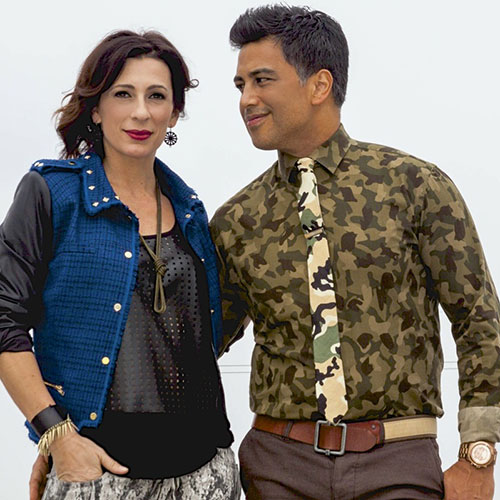 Napoleon and Tabith are world-renowned choreographer/directors best known for their Emmy Award winning work on the FOX hit television show So You Think You Can Dance.

The duo, also known as Nappytabs, have been an integral part in the success of hit shows like American Idol, Mobbed, and America's Best Dance Crew. The team has also worked with such icons as Jennifer Lopez, Madonna, Carrie Underwood, Prince, Will I Am, 50 Cent, Nicki Minaj, and Christina Aguilera. In addition, they have choreographed Cirque du Soleil shows, Beatles LOVE, Jabbawockeez Prism and MJ Immortal.